Green Paper on remanufacturing is published
The study, commissioned by ARTI-Italia, explores the sustainable future of the remanufacturing industry.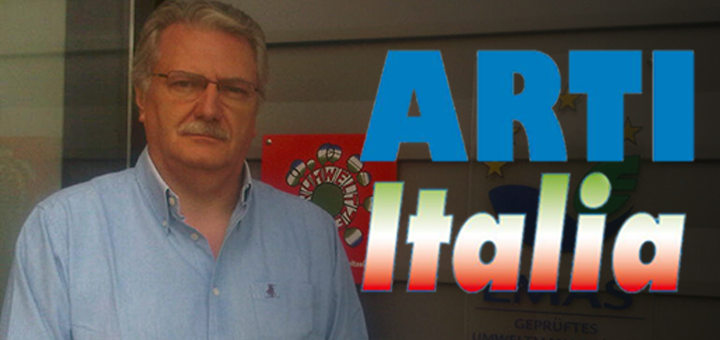 The Recycler reported earlier this year on the pending release of the now-published study, which ARTI-Italia's President, Giovanni Ravelli, described as representing "the first and important analytical and professional document on the world of regeneration."
Entitled 'The art of remanufacturing: research on a sustainable future' and produced by Dr Alessandro Dragoni, the paper analyses the economic, strategic, legal and environmental contexts of the industry and offers both medium and long-term advice on achieving a sustainable future.
The Recycler has been shown an abstract of the Green Paper, penned by Mr Ravelli.
In it, he writes that "a sustainable future is possible" but that to achieve it "we need the commitment of all: institutions, businesses and consumers." He urges that, "We need to respect nature" and concepts such as the circular economy, regeneration and eco-design need to become part of the common cultural vocabulary, before going on to say that "development of an environmental culture and a paradigm shift in terms of both purchasing and doing business" is required.
In the abstract, Ravelli describes the "real challenge" of achieving a sustainable future as being "the economy's ability not to put the environment under stress".
He also advises that the "linear economy" must give way to a circular economy and cites the importance of incorporating environmental criteria into Public Administration procurement policies, which will "direct the work of companies towards good environmental practices."
Ravelli explains that the research work which went into the Green Paper "has been deepened through interviews with members of the National Association of Arts-Italy", which "has made it possible to achieve the objective of highlighting the peculiarities, strengths and critical points of companies".
He goes on to write that "In a nutshell, environmental and social sustainability, the ability to achieve excellent levels of quality and economic savings are the main characteristics of regenerated products."
The abstract concludes with Mr Ravelli stating, among other things, that "The regenerated product can continue to be made in Europe, avoiding relocation of production, provided that we can share with the customer the added value and contribution to the environment that it is able to make."