Britons exposed to chemicals from birth
Banned flame retardants were found in the umbilical cord blood of new-born babies.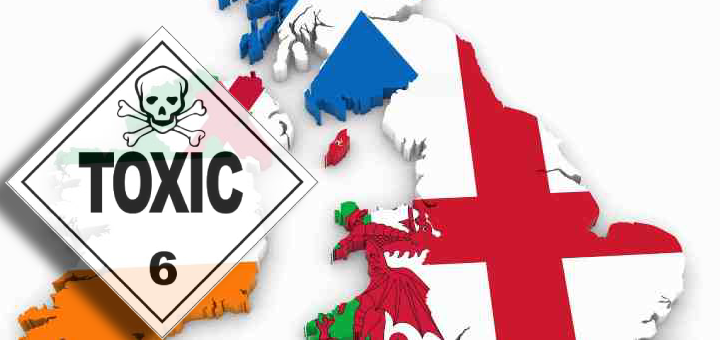 The UK Parliaments environmental audit committee (EAC) recently published a report accusing UK ministers of "sitting on their hands" while "unnecessary and potentially toxic" chemicals continued to enter people's homes
MPs have warned that Britons are being exposed to a "cocktail of chemicals" from the womb onwards, with potentially life-threatening consequences and Ministers were accused of "sitting on their hands" while "unnecessary and potentially toxic" chemicals continued to enter people's homes.
In their report the EAC is highly critical of the 'match test' which requires furnishing fabrics to be tested over combustible foam that is illegal in domestic retail furniture. Flame retardants are applied to fabrics in significant quantities in order to pass the test. There are several kilos of flame retardants in our homes.
The Report finds the UK out of step with international action where restrictions are increasingly being placed on flame retardants in furniture, mattresses, children's products and electronics. However, evidence has emerged that flame-retardant chemicals may increase the toxicity of house fires and may contribute to deaths from smoke inhalation due to carbon monoxide and hydrogen cyanide.
Breast Cancer UK suggests the UK, along with the US, has the highest levels of flame retardants in human body fluids, with legacy Polybrominated diphenyl ethers (PBDEs) in breast milk in the highest concentrations in women here and in the US. There is a growing body of research that some flame retardants pose a threat to human health and the environment.
Foetuses, children and pregnant women are most at risk, with recent studies discovering banned flame retardants in the umbilical cord blood of new-borns.
Health conditions associated with exposure to harmful chemicals include developmental disorders, endocrine disruption, respiratory irritation, reproductive disorders, carcinogens and neurological disorders. Research by the University of Nottingham linked declining male fertility with concentrations of chemicals in the home
The chair of the EAC, Labour MP Mary Creagh, said: "Most people assume that they aren't at risk from toxic chemicals, but the reality is different."
"Mums in the UK have some of the world's highest concentrations of flame retardants in their breast milk, some of which have now been banned. Chemical flame retardants are still being widely used in our furnishings, from children's mattresses to sofas. Meanwhile the government is sitting on its hands instead of changing regulations to ensure that the most toxic chemicals are taken out of use."
The EAC warned that since the Furniture and Furnishings (Fire Safety) Regulations 1988 were introduced, some of the most commonly used flame retardants had been classed as being of "very high concern" and questioned the benefits of the substances, arguing that some can produce toxic smoke when exposed to fire.
The EAC report called for human and animal biomonitoring to establish levels of chemical exposure in the UK population.
The report also said chemicals were routinely used in products where their presence was not indicated on the label.
"Consumers have the right to know what chemicals are used in the products they purchase," it said, arguing for reforms to labelling.
In July The Recycler reported The EU Council announced it has adopted stricter rules on the world's most dangerous chemicals, like DecaBDE. The new rules are applicable to persistent organic pollutants, the UN-agreed list of dangerous substances. The regulation adopted by the EU Council ensures that people and the environment are better protected against these chemicals.