On May 19, Clover Imaging Group officially announced that it will be exiting the European market as of June 2022.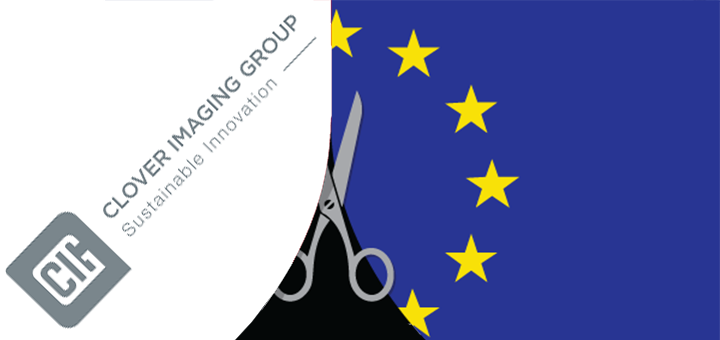 It is no secret that Europe's cartridge-remanufacturing industry has been under considerable pressure. Even before the COVID-19 pandemic, the industry suffered from competition from lower-priced new-build compatible cartridges made in China and shrinking print volumes as businesses shifted from print processes to digital. But COVID-19 and the resulting drop in office page volumes, accelerated digitalization, supply-chain tumult, and rising costs made things monumentally worse.
Still, the news that Clover Imaging Group—at one time one of the biggest remanufacturers in Europe—has made the tough decision to exit the European market comes as a bit of a shock and a sad sign of the times. The company, however, expressed that it is "bullish" about its main market in the Americas and the opportunity to grow via promoting remanufactured cartridges' unique value proposition that combines saving costs with saving the planet.
A company spokesperson answered some of our questions about the decision and what it means for the company going forward.
Continua a leggere l'articolo originale su: Action-Intell.com